Saint Mary's Home of Erie welcomes four new members to the Board of Trustees as of January 1, 2023.
Rebecca Dudenhoeffer
Vice President of Total Rewards, Erie Insurance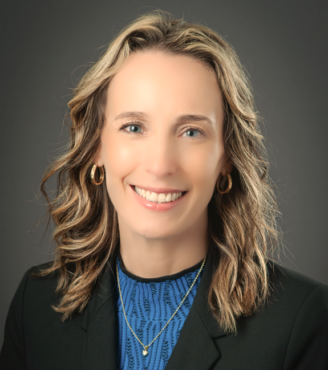 Becky graduated from Penn State University with a Bachelor of Science in Accounting and Management Information Systems. She has more than 20 years of human resources and finance experience. Becky is currently the Vice President of the Total Rewards department at Erie Insurance, where she manages the Compensation, Benefits, Payroll and Human Resources Information System functions. She has been married for nearly 20 years and enjoys spending time with her husband, Joe, and their two children, Grant and Anna. Her hobbies include lifting weights, family game nights, and planning and going on family vacations.
---
William Samluk
Interim Associate Director, Office of the Vice President of Commonwealth Campuses at Penn State
Returning to his roots as a Penn State Behrend grad, Bill has served as the Finance Officer at Penn State Behrend for the past 6 years. He graduated from Behrend with a degree in Accounting as well as a minor in Business Management. Bill also recently accepted an Interim Associate Director role within the Office of the Vice President of Commonwealth Campuses at Penn State to help oversee the finance functions for the 19 Commonwealth Campuses. Outside of his professional career, Bill loves spending time with his family including his wife of 22 years, Tina, and their children, Nathan, Aaron, and Emily. Bill also enjoys spending time with friends, outside activities and watching sports. When asked why he chose to sit on the Board for Saint Mary's, Bill responded, "Saint Mary's has been entrenched in the Erie Catholic Community for so long. To be part of this organization fulfills one of my passions to serve our community by providing the fiduciary responsibilities to see that funds continue to be spent wisely, and to protect the best interests of this fine organization to make an even stronger impact."
---
Brenda Sandburg
Community Affairs Director, Highmark Health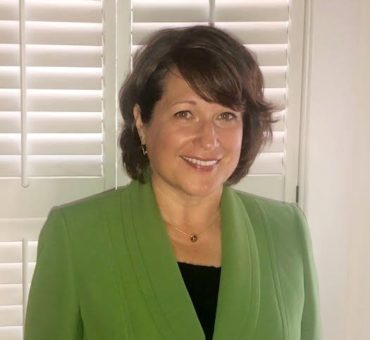 Brenda obtained a dual Bachelor's degree in Geography and Environmental Studies from State University of New York at Buffalo with a certificate in Urban and Regional Analysis. Her career started with Summit Township and progressed through time and increasing responsibilities with the County of Erie, the City of Erie, the Erie Downtown Partnership, Erie-Western Pennsylvania Port Authority and most recently moving on to Highmark Health. Brenda is excited to use her skills in management, budgeting, and grant writing experience to help address any challenges Saint Mary's faces to remain successful. In her free time, Brenda's time is spent with her family, corgi, and cat as well as reading, hiking, or kayaking.
---
Garrett Shames
Chief Operating Officer and General Counsel, Glowacki Management Company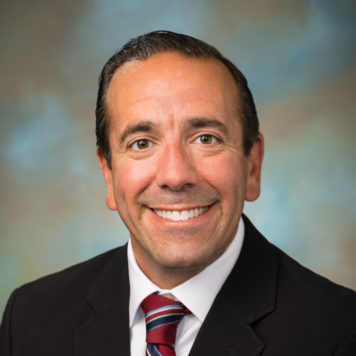 Garrett graduated from Towson University in Maryland with a Bachelor of Science in Business Administration and graduated from University of Baltimore Law School with Juris Doctorate. A native of New Jersey, Garrett started out his professional career in Maryland before making the move to his wife's hometown of Erie where he partnered with his father-in-law to create Glowacki Management Company where he serves as the COO and General Counsel. They also created a landscape and snow maintenance company called Turf Management Services, LLC. Outside of his professional career, Garrett enjoys spending time with his wife, Bridget, and their four kids. He coaches youth baseball and basketball and enjoys exercising.
---