Event honors four remarkable Erieites, raises nearly $100,000
Saint Mary's Follies made a return this year with its 9th annual fund raising event held on September 8th. Hosted by chair couple John and Bridget Barber, the night was filled with entertainment and good company. The event raised nearly $100,000 for seniors at Saint Mary's through sponsorships, donations and ticket sales.
This year's event hosted 415 attendees at the Bayfront Convention Center. The Ageless Remarkable Erieite awards, presented by past recipient and Mistress of Ceremonies Noel Burgoyne, were given to Rev. Charles Brock, Joseph and Anita Salvia, and Rena Wierbinski. The honorees were chosen based on their work, service and volunteerism in the Erie community while being over the age of 75.
In addition to drink and dinner, live musical entertainment, inspired by the works of George Gershwin, was performed by local talent including Sherree Beltz, Charles Corritore, Gretchen Kerr, Jean and Michael Malthaner, Kate and Patrick Thiem, Rich Tryzbiak, and Brandon Vogt.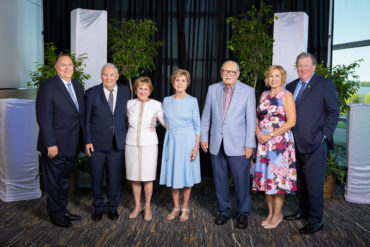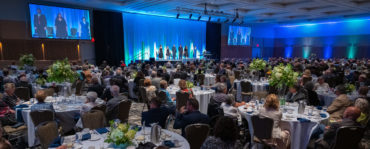 ---
---